​March in Southern China is full of vitality and HYC welcomes a day of special significance. On March 31, with the last bucket of concrete poured, in the loud and festive firecrackers, the main building of the first phase project of HYC device production base was successfully topped off. This is a brand new milestone of the whole HYC building project.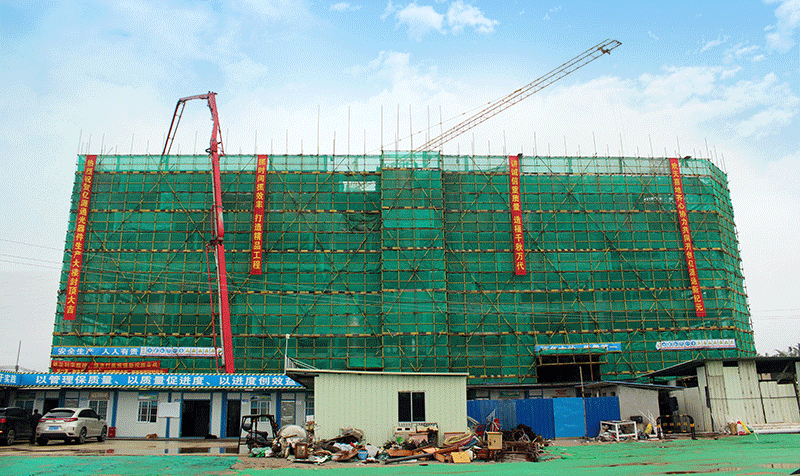 The building project of HYC device production base is located in Qingyuan, Guangdong, occupied an area of 24,286 square meters and a total construction area of 40,000 square meters, composed of five multi-storey buildings and invested with 130 million yuan. Construction of the first phase of the project started on July 2019. And now the main works of the first building was finished as scheduled.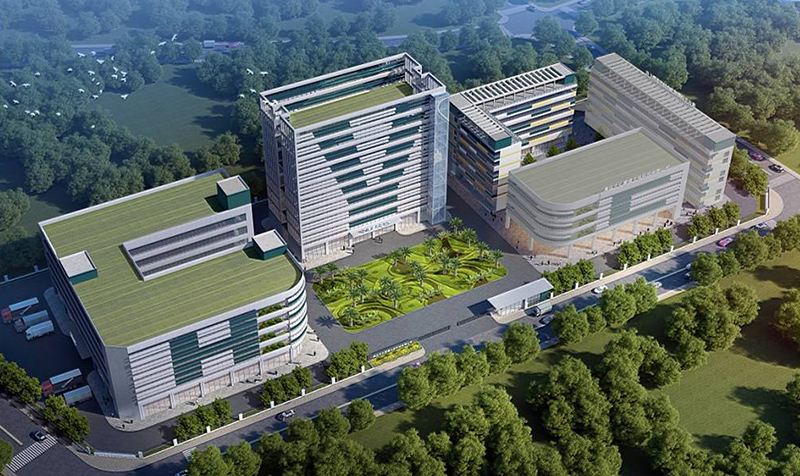 △ Sketch of the HYC production base
The completion of the HYC device production base, which carries the dreams of all HYC people, will help HYC greatly enhance its production capacity, R&D innovation ability and market core competitiveness, so as to better serve the society, and to start a whole new chapter with a brand new look. Let's look forward to the early completion of HYC beautiful new home!